Grey is a colour that can be worn all year round and features in almost every season's trends; however, not every shade of grey will suit your skin tone. Here are some top tips on which shades of grey will suit your skin tone the most.
Skin undertones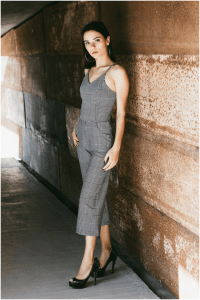 Image Credit

When looking for your ideal shade of grey, you need to know what the undertone of your skin colour is. There are two skin undertones and it is really easy to find out which one you have. Look at the small veins on the inside of either wrist. If the veins are a purple or blue colour, you have a cool undertone to your skin; if the veins are yellow or greenish in colour, you have a warm undertone to your skin.
Best shades of grey for fair skin

Fair-skinned ladies can still wear a grey maxi dress without having to look washed out or pale. Lighter colours are not the best choice for fairer-skinned people; therefore, if you want to wear a grey maxi dress or another item of grey clothing, opt for something in a medium to dark shade. It is best to aim in the middle and avoid anything too light or too dark.
Best shades of grey for medium skin

A light grey maxi dress or other items of clothing will be perfect for anyone with a medium skin tone. Silvery and shiny tones of grey can be the perfect complement.
Best shades of grey for olive skin

Olive skin tones are the most versatile. If you have this type of skin tone, you can wear pretty much any shade of grey you like. Any colour looks amazing with this skin tone, so mix and match your different shades of grey and add bright accessories to bring some excitement to your look.
Best shades of grey for dark skin

For ladies with darker tones to their skin, light grey is the best choice – much the same as for pale-skinned people. Choosing a shade of grey that is too close to your actual skin tone will appear unflattering. Very pale greys should also be avoided, as these can come across harsh if you have darker undertones.